Wordcamp Asheville Weekend of Fun and Learning
February 11, 2016
Education. Connection. Inspiration.
All that and more. I recently (July 25-26) attended WordCamp Asheville for the first time. What a weekend. My sister Errin "Sis", is a nurse. I picture her eyes glazing over as I enthusiastically share my experiences. Mind you, back in 2009 she was definitely going to get a smart phone. Not yet! Well, WordCamp Asheville was more than a bargain. For anyone (my sister excluded) wanting to learn, grow their business, make connections and have fun.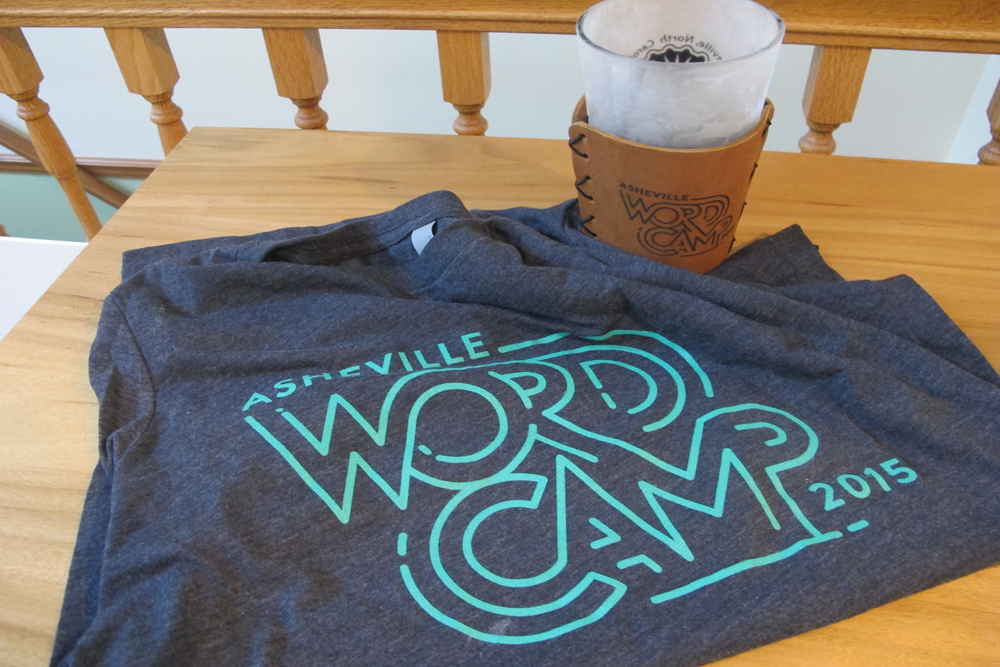 Education:
I found out about WordCamp Asheville via a social media post. More about that in Inspiration. I checked out the site, the schedule and quickly signed up for the 2-day ticket. $40 for two full days of learning, two great lunches, a t-shirt and multiple trips to the Happiness Bar. There over the weekend, my questions were answered and even had a few answered for my friend who's developing a nonprofit site using WordPress.
The directions to UNC Asheville and the Highsmith Student Union were superb. There was even a greeter in the parking lot to steer us in the right direction. A very welcoming environment especially for first timers.
As a marketer, I wanted to take advantage of all the business opportunities the two days offered. There were four tracks: All Users/Business/Design and Front End/Developers. Most of the sessions I attended were in the All Users or the Business track. Wow! The first presentation for All Users after the keynote was by Leah Quintal sharing "Essential SEO for Bloggers and Content Developers". I know Leah from earlier this year when I had the opportunity to attend the JB Media Institute. Her presentation was chock full of tips and delivered in a prioritized way. Now to follow her suggested action plan for writing and improving SEO results!
Here's a picture of attendees listening intently as Chase Livingston presented "Supercharge your WordPress site with Jetpack". He was on hand throughout the weekend for questions and tips. I took so many notes over the two days that I needed one of the Jetpack colorful notepads.


Here's a picture of Mark Bloom of the company Ray Access in Asheville. Another presentation "Online Writing Best Practices" just loaded with tips and great information. What a fun photo on screen. There were so many other informative presentations – thanks to all the wonderful speakers who so generously shared their knowledge and always were available for questions.
Two great lunches. Both days there were handmade omelets with all the fillings and a side salad – yum. There really was something for everyone's palette. All at the UNC-A dining hall which is quite nice with very appealing design.
Connection:
I took the advice of the keynote speaker Carrie Dils and made connections. I can be a bit reticent although probably some don't think so! It was great meeting so many interesting, knowledgeable and helpful speakers and attendees. Ginger, Lauri, Micah, Daryl, Kari Leigh… and the list goes on. Plus I caught up with some folks I met earlier this year at JB Media Institute so that was fun. Speaking of that let's move to Inspiration.
Inspiration:
A social media post from presenter Sarah Deborah Benoit alerted me to the upcoming WordCamp Asheville. Thanks for the tip! Her presentations and leadership in the social media arena continually inspire me and so many others.
Was there anything I missed over two days? Well – I didn't attend any of the Developer track. They are probably happy about that! Just kidding – everyone was so welcoming. I missed the after parties at the Wedge Brewery in the River Arts District in Asheville. I had to get home to help my husband with our dog's eye drops. At 15 ½ little Taggie, our Pomeranian keeps on trucking. I did win the neat door prize (WordCamp Asheville leather koozie with pint glass) before heading out the door Sunday afternoon. My husband Bruce has already claimed it!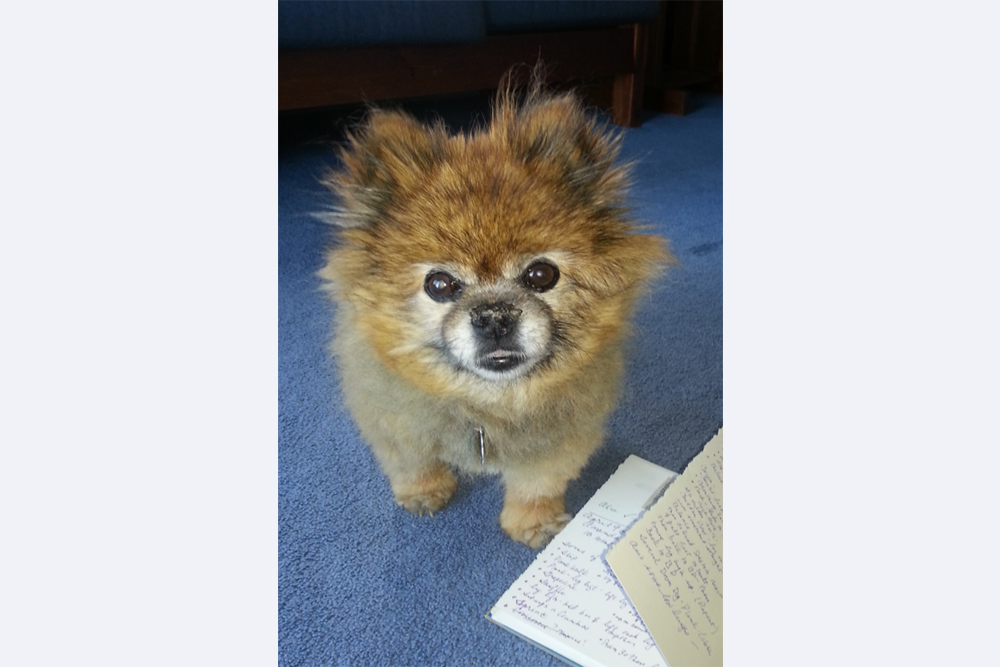 Here's the little Tagster at 15 1/2! Waiting for me each day after WordCamp! He's slowing down. That's it for the review and there was so much more – I'm now an ambassador for Asheville WordCamp. My thanks to all for a great weekend: Education. Connection. Inspiration. Oh, Sis – save the date for next year. I know you would love it! Maybe we'll pick you up a smart phone when you're in town.
---
Tags: asheville connection education inspiration marketing training wnc wordcamp