Congratulations Jack Christfield Photography
March 10, 2016
Photographer Jack Christfield is the newest photographer to join Number 7 Arts Gallery in Brevard, NC. Jack has a range of stunning images – twelve of which are now exhibiting at the gallery.  He is a long time photographer and has several tools to market his work.  His images have been featured in publications such as Our State magazine and Blue Ridge Country. He has exhibited his work throughout the region and of course has a great artist bio!  He says "My subject matter is pretty eclectic" – see if you agree!  His versatility allows his work to be published in outdoor and nature magazines and also to grace the walls of homes and businesses.  In addition to exhibiting and selling fine art photography and editorial images, Jack also regularly presents on photography, teaches seminars and coaches photographers.  Here's a slideshow of some of the images at the gallery.







Here are just a few of Jack's marketing tools – his web gallery example, (please visit his site to see all the examples and a better rendition!)  an editorial reprint and some fun press. Included is his image Mountain Clouds and Ice.  This is a favorite of many! Circa 2006 or so, this image was awarded a First Place and  Best in Show in a photography contest at Transylvania Community Arts Council.  A real honor and fun night for Jack's patrons (and family & friends)!  It's a beautiful image and so representative of the amazing views and winter scenes here in Western North Carolina.
Jack can often be seen in Western North Carolina shooting outdoor, street scenes, bike events and more!  He'll also be at the Gallery Walk events at Number 7 Arts Gallery (4th Friday in downtown Brevard, April through December).  Congratulations Jack and continued success with your photography!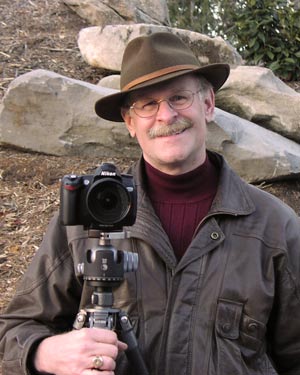 Number 7 Fine Arts and Crafts Gallery is a program is of the Transylvania Community Arts Council. It currently represents close to 30 artist/members from Transylvania County and the surrounding communities.
---
Tags: artist marketing artists marketing photographers wnc