Back on the Trail – Sharing Your Images
January 9, 2017
Note:  This is one of a series of posts on "Sharing Your Images:  Creative Ways, Many Benefits."  Read the first post in the series and see the full Infographic representing a virtual hike in DuPont State Forest, Cedar Mountain, NC.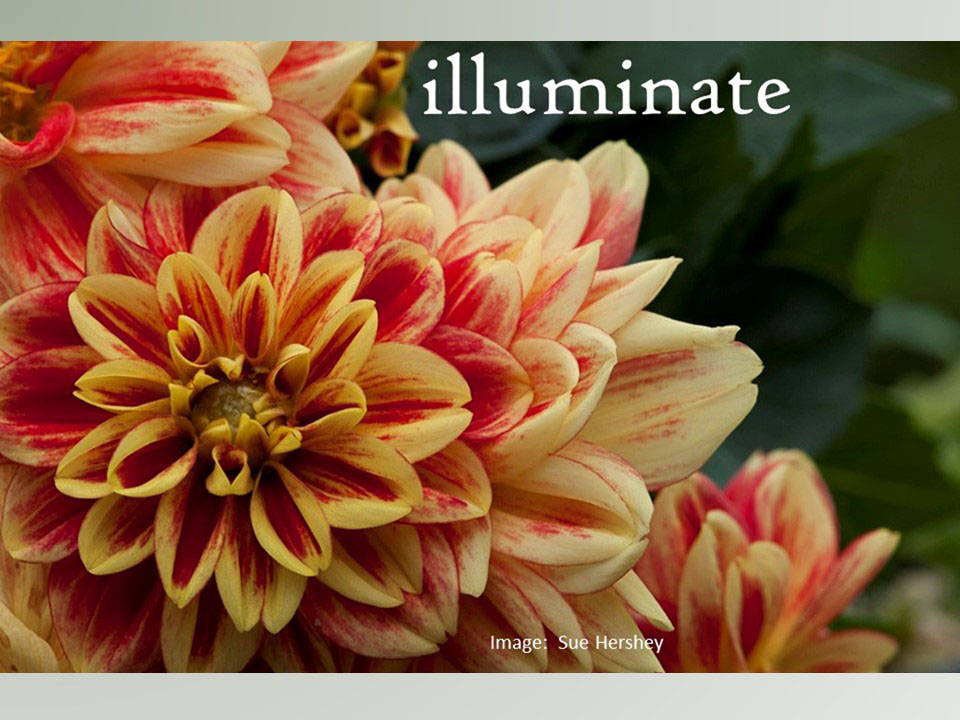 Here we are back on the trail!  This category  "Illuminate" – offers another reason to share your images.  By its very nature photography illuminates.  Use images to teach, focus and shine a light on a subject. The two methods listed are Visual Resumes/Timelines and Video.  This post will share some ideas on Visual Resumes/Timelines.  We've all seen the standard resume or chronological timeline.  They have their place!  Why not use your images to share more of a story about yourself or your business?  Example – here's a timeline I use when giving seminars and presentations.  I chose this image (from photographer Bruce Siulinski – my husband).  It's an image of the breakwall near Cape Hatteras in the Outer Banks (OBX).  Bruce is a windsurfer and the Outer Banks are our second home in North Carolina.  We have walked this area many times and the image, to me, communicates history, time, possibility, opportunity and imagination.  The colors are subtle and the composition lends itself to text.  When choosing images – think like an editor – make sure the text doesn't obstruct the overall composition.
For an alternative timeline, see how the website developer, CodeIt Design, translated this timeline to use with presentation images on the Press page of this website.
Here's how I created Bruce's visual resume!  In addition to photography he has many interests and is an avid fly fisherman.  Good thing we live here in Western North Carolina where the fly fishing is superb. A variety of images are used to tell a story.  This isn't so much a resume – more a visual representation!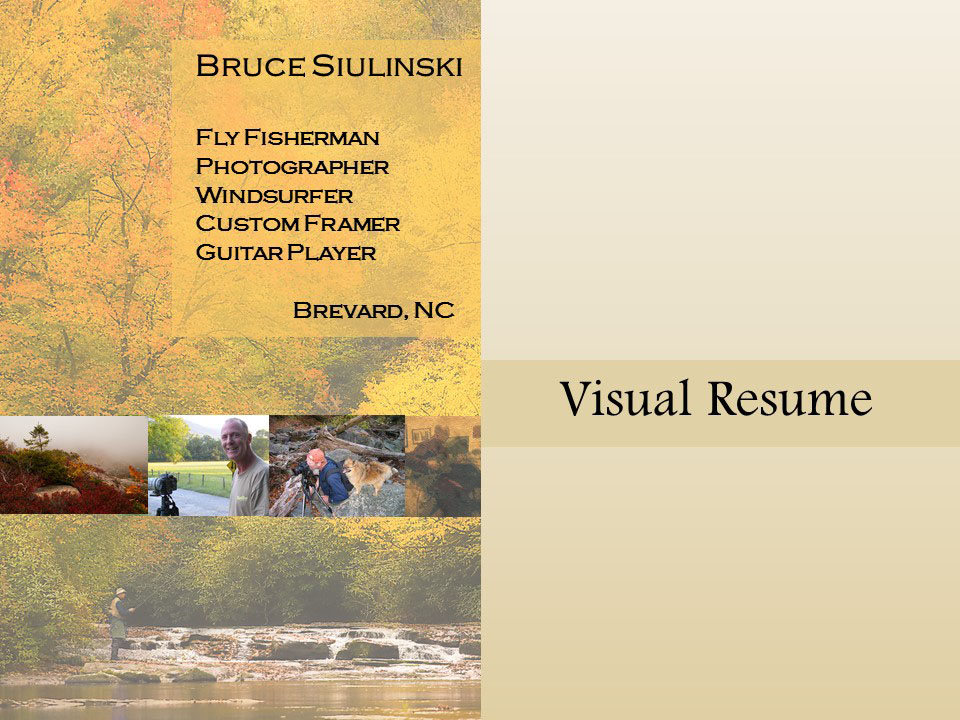 Find more examples at this posting by Buzzfeed.  So creative!
---
Tags: inspiration